Meet Our Team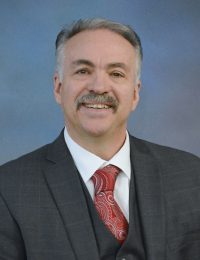 Chris R. Edens, CFRE
Divisional Planned Giving Director, Texas Division, Southern Territory
Chris Edens is a native of El Paso and the proud husband of DeEtte and father to Kelsi(Moorefield), Grady, and Grason. Chris received his Bachelor of Science and Master of Science in interdisciplinary agriculture from Texas Tech University. Chris was in the field of education for 18 years working for Texas Tech, Texas A&M, and several high schools. In 2011, he began employment with The Salvation Army as an Associate Planned Giving Director and was promoted to Director of Planned Giving for the Texas Division in 2015. Annual production for the Texas Division has exceeded goals every year under Chris' leadership. Chris is active in his community serving as a Deacon and Sunday School teacher at First Baptist Levelland. In 2021, Chris was elected to the Board of Regents for South Plains College and currently serves on the Community College Association of Texas Trustees Legislative Committee.
Please call him at 806-300-7885 or email him at [email protected] for any assistance.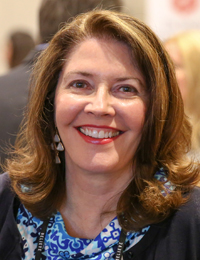 Vicki Johnson, M.S., CAP®
Senior Associate Planned Giving Director The Salvation Army — Texas Division — Southern Territory
Vicki has extensive experience in nonprofit fundraising and management. From a growing community college, a small children's grief counseling center and now to the largest non-governmental provider of social services in the world, The Salvation Army- a driving motivation in her life has been to help others - to leave the world a better place.
Vicki has been part of the Texas Planned Giving Team for nine years. Her focus in communities across Dallas and East Texas is to obtain planned gifts including wills, trusts and life-time income instruments. She works to educate donors and professionals on the most efficient and tax smart way to make a legacy gift for the future. As a CAP® Designee, Vicki is qualified to help successful and caring donors create a gift plan within their overall financial or estate plan. A plan that embodies their ideals, as well as their traditional goals and objectives.
2 Corinthians 9:6-8
Each of you should give what you have decided in your heart to give, not reluctantly or under compulsion, for God loves a cheerful giver. And God is able to bless you abundantly, so that in all things at all times, having all that you need, you will abound in every good work.
Please call her at 214-274-0506 or email her at [email protected] for any assistance.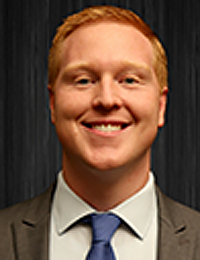 Ryan Britt, CGPA, CFRE
Associate Planned Giving Director
Ryan Britt grew up in Grapevine and is the husband of Abbey and father to two daughters. Ryan received his Bachelor of Science in Business with a Nonprofit Concentration from Wake Forest University, where he had the opportunity to play football. Ryan has a passion for helping others and began his career at Austin College in Sherman, working there for 6 years before joining The Salvation Army in the Planned Giving Department in 2017. Ryan is on the Board with the Association of Fundraising Professionals Fort Worth Chapter and is an active member of his church in Fort Worth, where he serves as a Greeter and in the Kids Ministry.
Please call him at 972-821-3859 or email him at [email protected] for any assistance.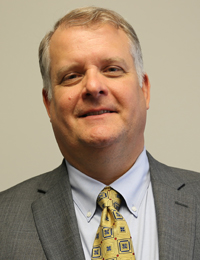 Steve Anderson
Associate Planned Giving Director, Texas Division, Central & Southern Territory
Steve Anderson is a longtime resident of Austin, Texas and the proud husband of Wendy and father to Nicholas and Drew (and Harley a yellow lab.). Steve received his Bachelor of Arts from Marquette University in Milwaukee, Wisconsin and has over 35 years' experience in the fundraising/planned giving field including with The Salvation Army, Texas Division since 2017. Steve is a compassionate and empathetic listener and takes the time to understand each donor's unique circumstances and priorities and offers thoughtful and creative solutions to help them achieve their charitable goals, particularly their charitable legacy. He is committed to building lasting relationships with donors and their families and provides ongoing support and guidance throughout the giving process. In addition to his work as a planned giving representative, Steve has been actively involved in Austin youth sports as a Coach and Volunteer and is committed to making a positive impact in his community.
Please call him at 512-663-5596 or email him at [email protected] for any assistance.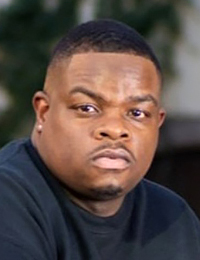 Jared "Jay" Brown
Senior Development Associate, Texas Division, Southern Territory
Jay Brown is a Native of Milwaukee, Wisconsin. He relocated to Dallas, TX in 2015 in search of a better life. Jay has worked in the Customer Service role in the telecommunication industry for several years. He became apart of The Salvation Army Family in 2022 where he serves as Senior Development Associate. In his personal life, he bakes. In church he serves in Guest Services, Heads a Life Group and is also a Deacon.
Please call him at 214-956-6273 or email him at [email protected] for any assistance.